Life Science
A favorite subject for many students and filled with inherent wonder, science is best learned by doing! Discover weekly hands on science activities and learn about scientists that incorporate students' natural curiosity and questions about our physical world. When applicable, our science collection parallels the corresponding history/lit collection, creating a more integrated approach across subjects.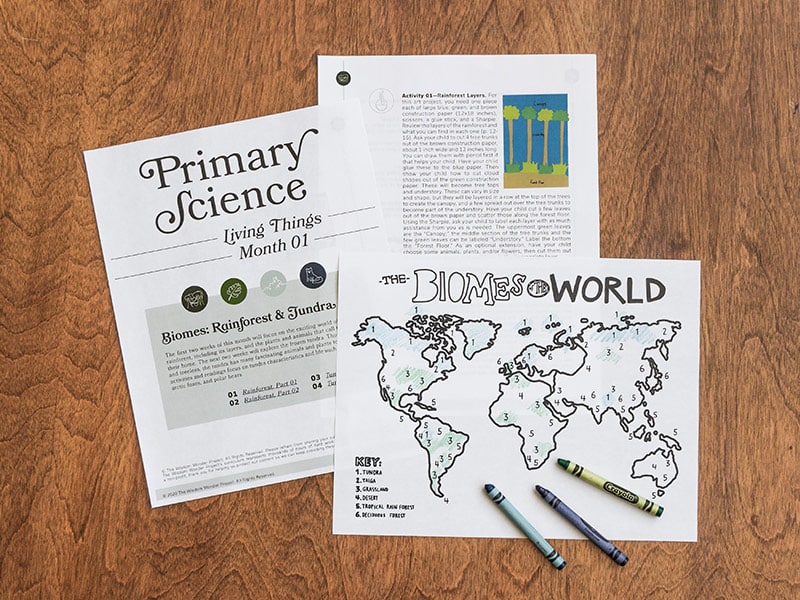 What's inside each monthly unit
Each month includes the Science Collection Overview (how-to guide) and 4 weekly focuses on topics or scientists with:
Reading
Vocabulary
Comprehension Questions
Journaling
Activities
Materials
Also included: Recommended Products & Books to take curious students beyond the lessons & activities
List of subjects we cover in our Life Science lessons:
Biomes: Rainforest & Tundra
Biomes: Boreal Forest & Deciduous Forest
Biomes: Prairie and Desert
Human Body
Plants
Life Cycles and Animals
Women in Science
Substances
Three summer units designed to keep students learning over break by mixing it up with lighter lessons and extra experimenting!
Contributor
Purchase details:
Digital downloads delivered via PDF
Keep your digital downloads for life
Singapore Math not included